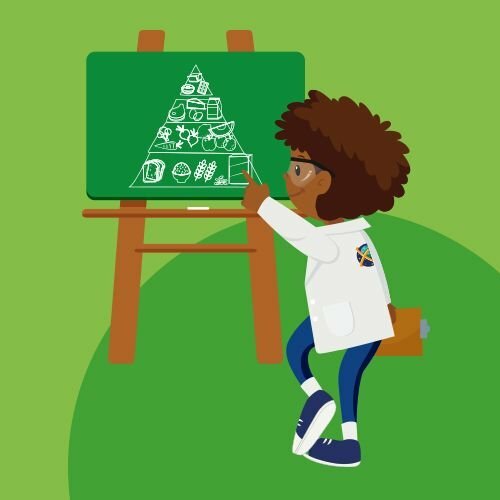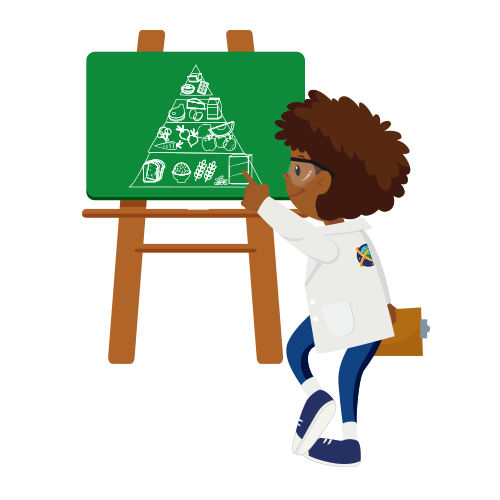 Astronauts living on the International Space Station need balanced meals to meet their energy and health needs while in space. Food scientists and nutritionists at space agencies ensure that astronauts eat balanced meals in space by consulting the Nutrition Fact labels and studying the nutritional needs of astronauts before food is packaged for both short and long duration spaceflight. 
In this investigation, teams will identify healthy food choices in the Food Pyramid to maintain a healthy body weight and learn how Calorie needs are different on Earth and in space. 
Mission Question
How can Nutrition Fact labels be used to determine how much food I need for one day?
Skills
Scientific Methodology, Communication, Problem-solving, Teamwork
Learning Objectives:
investigate the Food Pyramid and the basic foods that make up a balanced diet and daily energy needs
examine a Nutrition Facts labels for serving size and Calories, protein, calcium and vitamins
determine individual daily energy needs
create a five-day menu based on Food Pyramid recommendations and individual dietary needs
Equipment
Per class:

computer with Internet access
LCD projector or overhead projector
painters tape
six sentence strips
food packaging from the six food groups

Per group (3 students per group):

Nutrition Facts labels from corn, flour, and wheat tortillas

Per student:

Energy of an Astronaut Student Handout
Food Pyramid Data Sheet
Fit Explorer Personal Five-Day Menu Planner
blank sheet of paper
Time
Preparation: 30 min
Lesson: 3 x 45 min sessions